Bouwen aan de energie van morgen
Follow Eoluz NV to stay up-to-date with news, articles and jobs.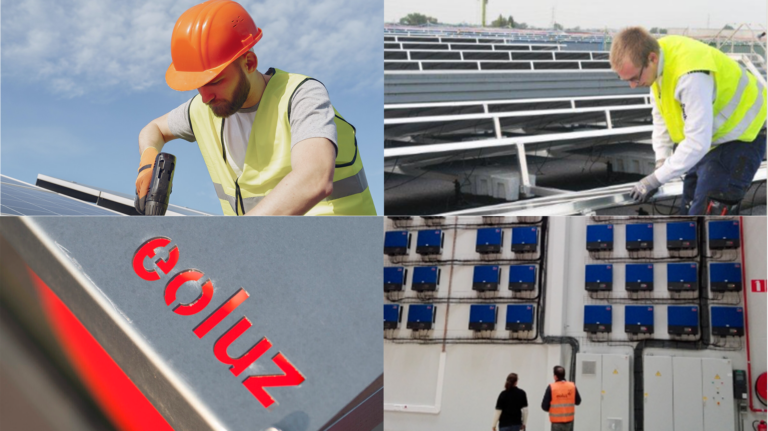 Eoluz is in België een bekende speler op de industriële markt van zonnepanelen. Vanuit het hoofdkantoor in Kapellen bij Antwerpen bedient Eoluz steeds meer bedrijven, lokale overheden en investeerders om toegang te krijgen tot duurzame stroom en rendabele investeringen.
Bekijk het volledige artikel hier
Wetenschapstoren UHasselt
De nieuwe Wetenschapstoren van de Universiteit Hasselt is een architecturaal hoogstandje. En voor wie dacht dat er geen plaats meer was voor zonnepanelen… daar is altijd een gepaste oplossing voor! ?
Vanhout.pro maakte een leuk filmpje aan de start van het bouwverlof. Wist je dat de zonnepanelen door Eoluz werden geïnstalleerd? Zie hier de prachtige beelden! ☀️ ☀️ ☀️
We blikken met trots terug op de realisatie van dit prachtige project in samenwerking met az groeninge en Ingenium nv!
Dak van nieuw Alkens zorgcentrum ligt vol zonnepanelen!
De nieuwe zorgcampus op Kouterman in Alken wordt eind mei opgeleverd. Op het dak liggen 402 zonnepanelen om woon-zorgcentrum Cecilia, de serviceflats en de diensten van Integro en het lokale dienstencentrum te voorzien van elektriciteit.
Bedankt voor de fijne samenwerking IKP Engineering & Integro VZW